So it's 2018, you think you're going to make big changes this year because 'new year, new me!' You vow to wake up on time for your lectures, not spend all your loan the day it comes in and work hard. Except…it's now February, and you've fallen back into your old habits: you're back to snoozing your alarm, your bank account is already worryingly low and somehow you're behind on lectures even though it's only been a month.
It's okay if that happens, it's really hard to actually change behaviours. I've been trying to get up earlier this term rather than my normal 11am because I'm so busy, but it's really hard because I have to self-motivate myself. However, if you find that you're stressing about things as I always do, there are ways to actually look like you're a successful adult, even if you probably don't feel like one yet.
Buy a planner/calendar
This is so useful to have on you! A small little diary that you can pick up from a stationary shop or a supermarket for less than £5 and you can write down all the things you need to do and attend. I'm not a forgetful person, but having a visual reminder of something that I need to do is really helpful for me just to remind myself to do something. A calendar is also a really nice visual thing to hang in your room where you can write everything down for the month if you don't want to carry round a planner.
Sticky notes
As you can see, there's a bit of a theme going here; I really like organisation! It gives off the appearance that I actually have my life together. I've written about sticky notes before, but they've helped me so much just because it's just another visual way to remind me that I need to do stuff. I try to write a to-do list in the morning and then I aim to tick it all by the end of the day. It's really satisfying to see all of your jobs ticked off for the day.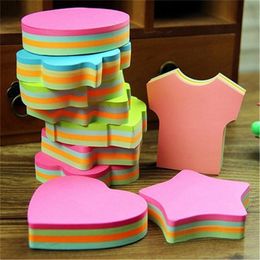 Budget
The dreaded word right? Your parents are always telling you to be sensible with your money but how can you do that when you need to buy food, alcohol and books? It all adds up, and a lot of people can get a bit overwhelmed. You just need to sit down by yourself or with a friend and go through your recent bank statements to see what the majority of your money is going on. Invest in an app that tracks your spending so you can see where your money is going – they have loads now and they're really helpful –  and allocate a certain amount of money each week to particular things like shopping, alcohol and emergency things etc. You might find by the end of the month you have spare money which is always a bonus.
You need three things to be successful: a water bottle, a plastic container and a travel mug
If you followed the last tip and looked at your expenses, you might see that you're spending nearly £10 a week on coffees and lunches on campus (I know I was at one point) just because it's so convenient. You can save money on water by using the water fountains on campus; if you use your plastic Tupperware you can save money on lunch by making your own, and with your travel mug you can bring tea or coffee from home. That just saved you around £5 which if you did every day, would save you £25 a week! And if you really can't beat the coffee habit on campus, then you can still use your travel mug and get 10p off all your hot drinks orders at SU venues
Make time for yourself
I know this sounds odd, all of the above are about making yourself more organised, saving money and doing 'adult' things. But it's actually really important that you also don't burn out. University is a really stressful environment, no matter what your parents think, and if you're constantly stressed and running about doing things it's going to affect your health. It's important that after a long week that you take a day to relax, try and not do any work, or at least only a minimal amount and recharge. You'll find yourself more optimistic about the following week and be ready to give it 100%
These are only a small number of little habits that you can do to save yourself some time and money, but also be a bit more organised and less stressed which I've heard is all the things adults aim for! If you're really struggling to change some habits, there's loads of websites out there giving helpful advice about things you can do that make your life just that little bit easier.